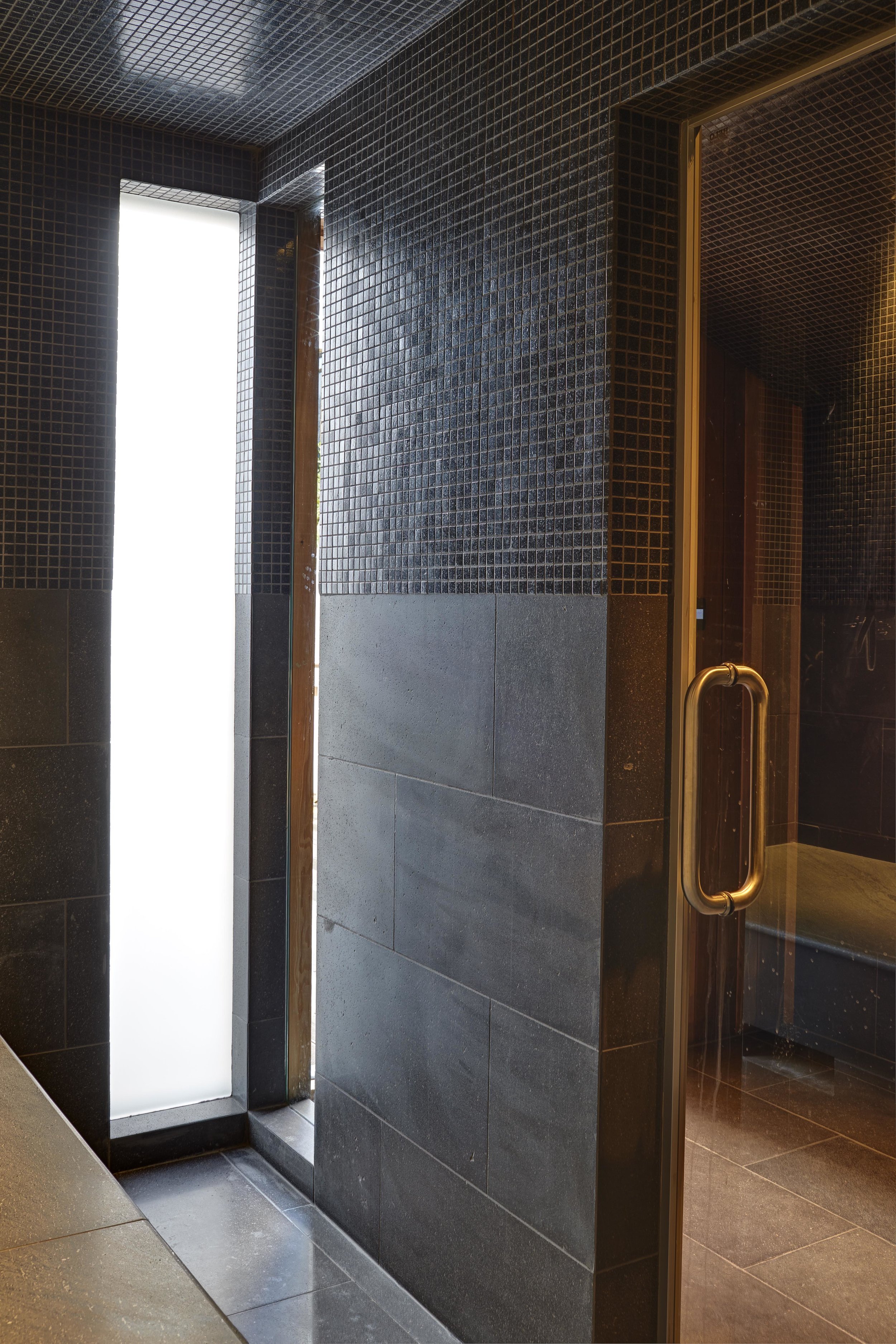 Highbury Hill: Steam Room
This steam room was built as an extension to the main property, utilising natural materials both inside and out. Italian chocolate basalt and glass mosaic tiles were used for the interior finishes, the exterior was completed with cedar cladding.

In collaboration with Harvey Langton Jones, Modern Architecture.
Photography: Luke White