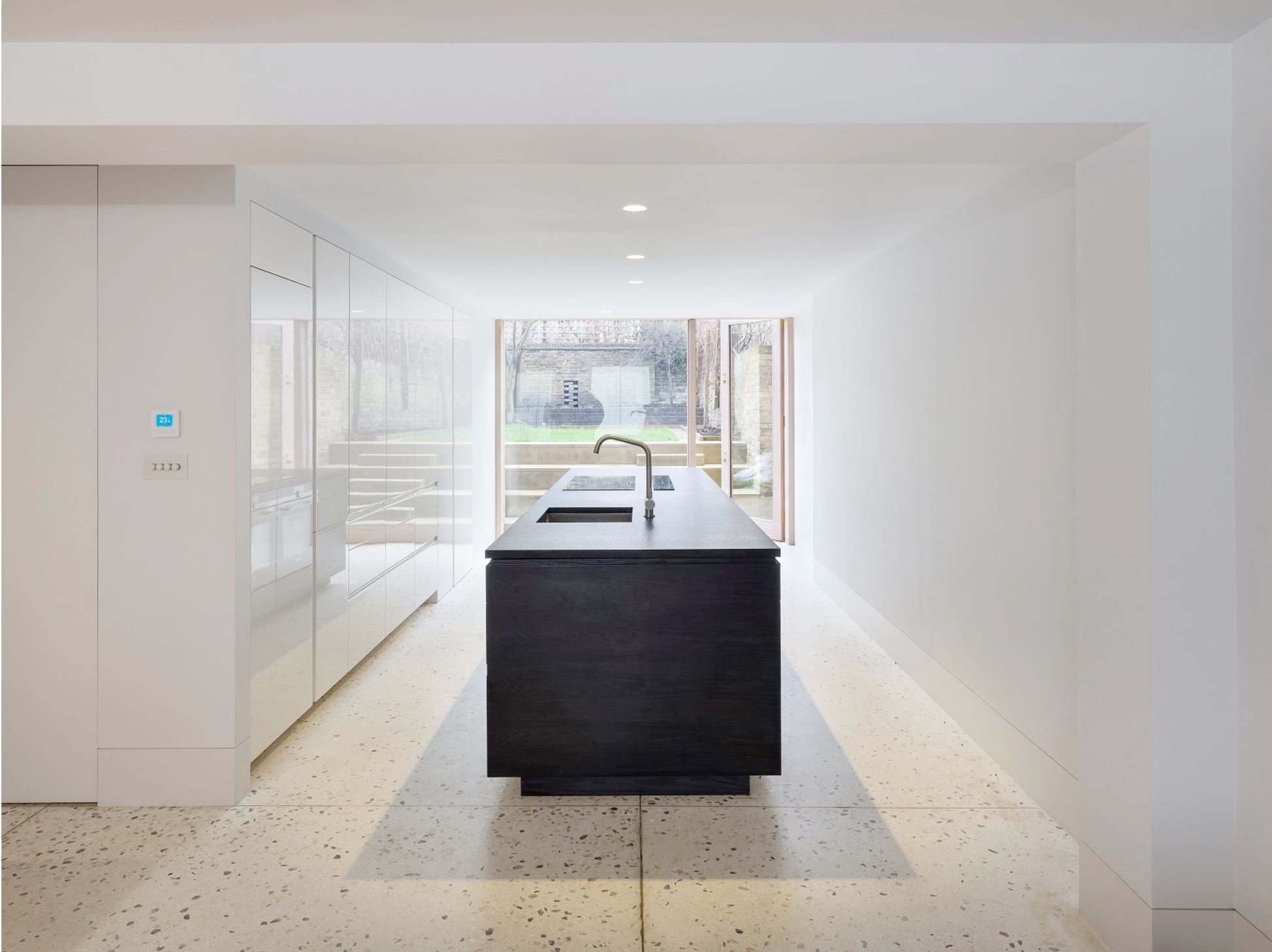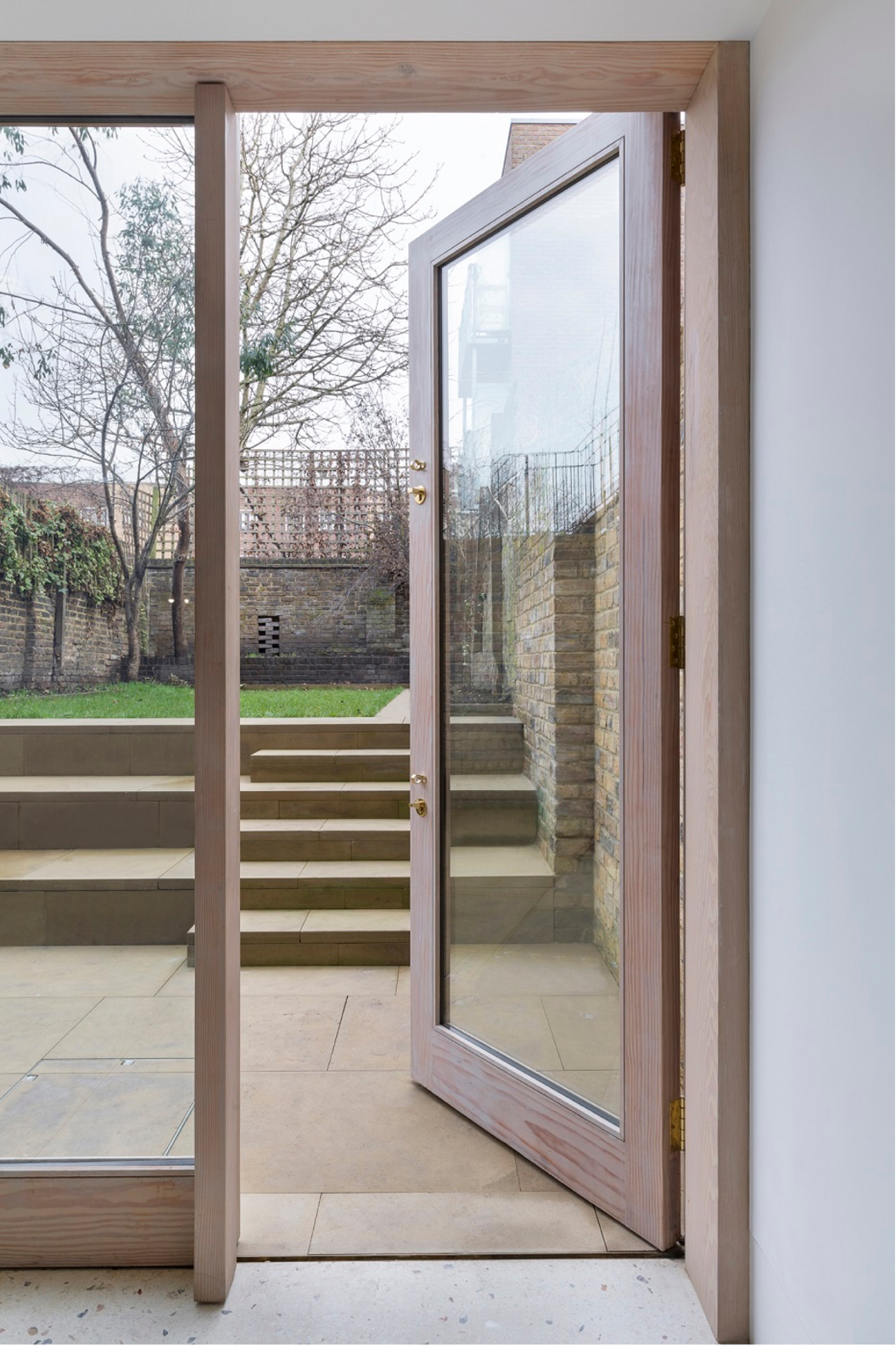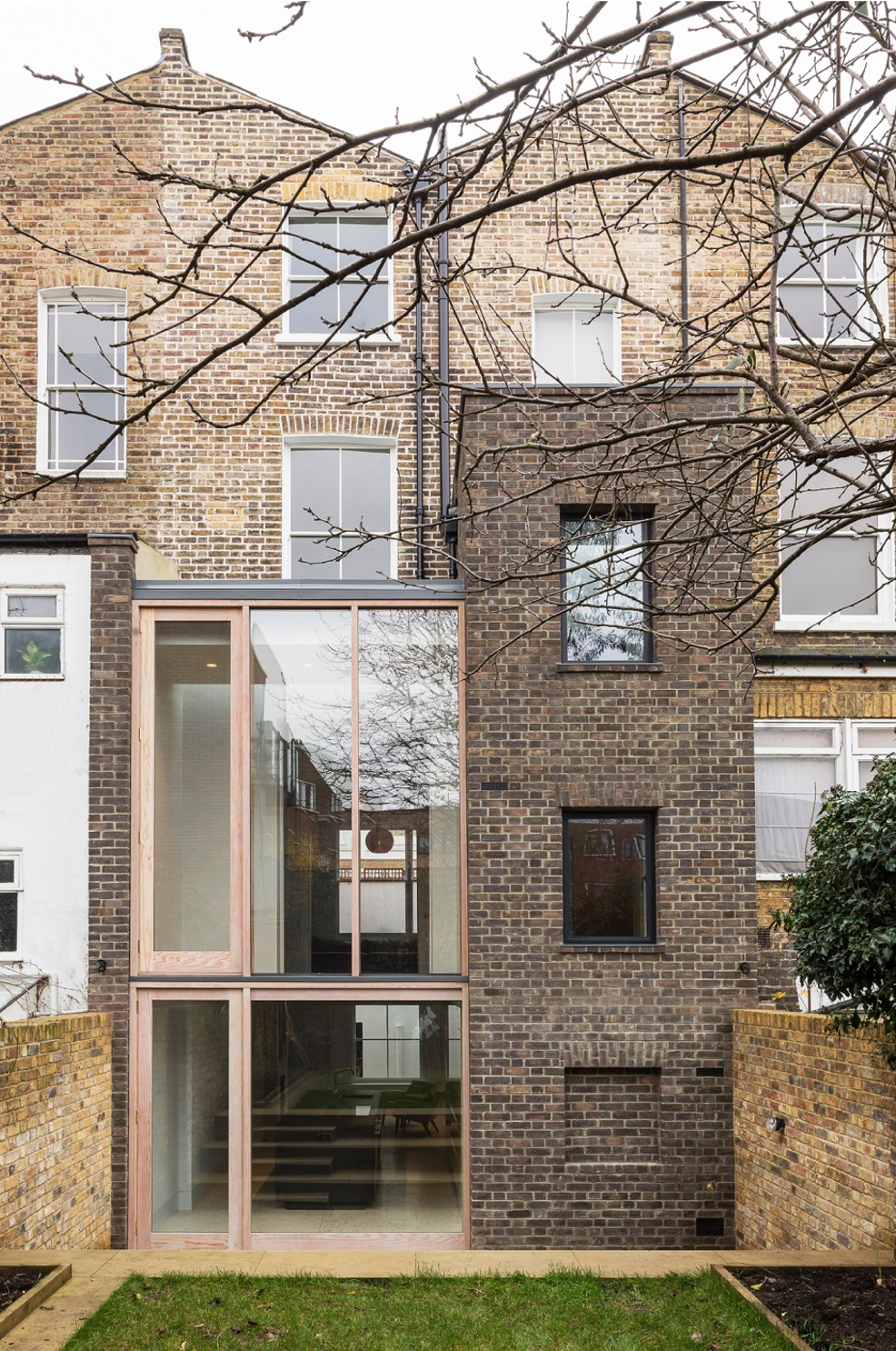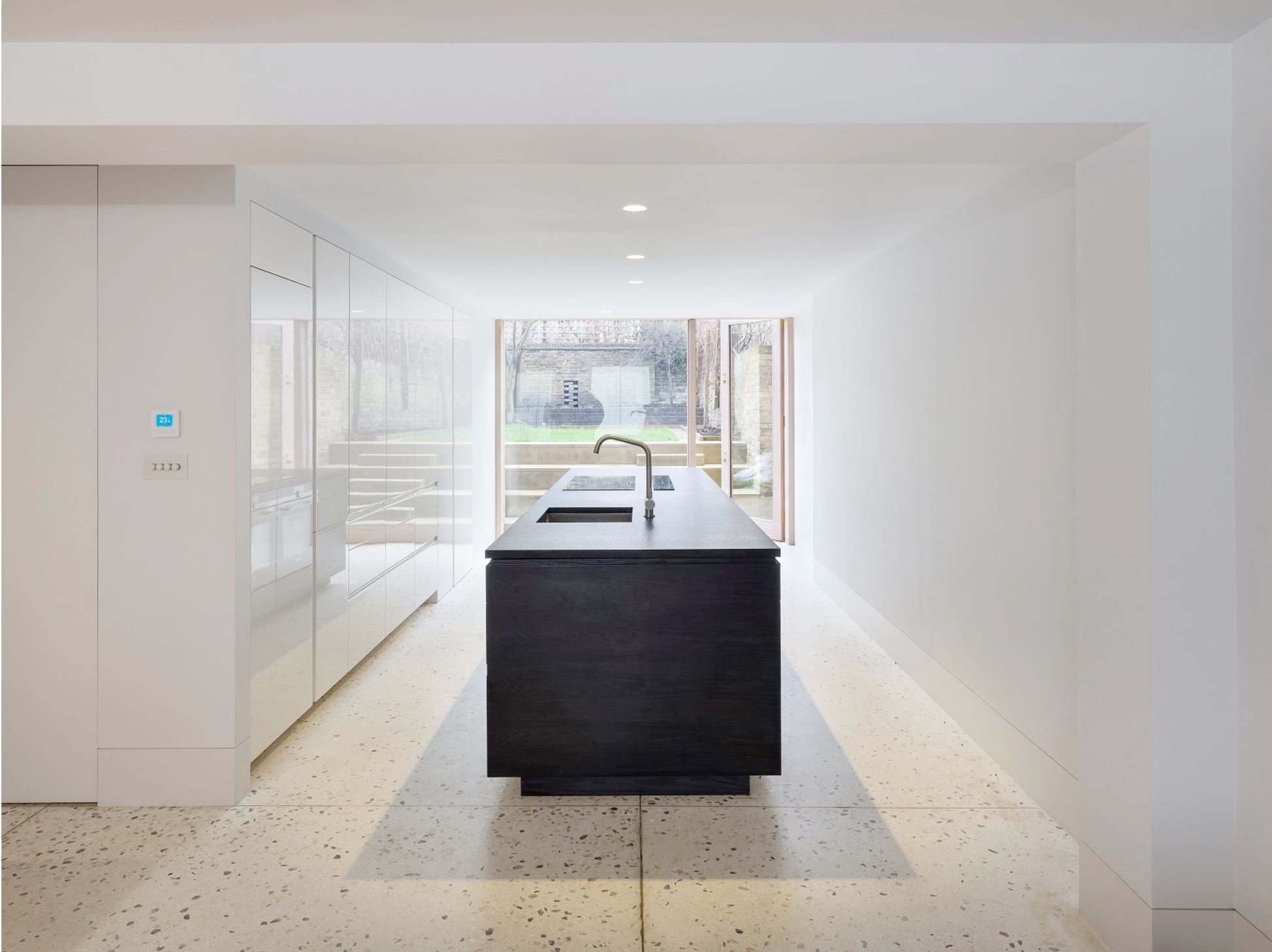 Florence Street
A split level rear extension covering two floors on one side and three on the other. This superbly designed addition incorporated a Douglas Fir pocket sliding door system with a set of large fixed windows above.
Including one of our joiner made kitchens in black stained oak, with a white gloss wall concealing built in fridges, cupboards and shelving.
Included in Open House London 2017
In collaboration with Gundry & Ducker Architects.
Photography: Andrew Meredith